Thank you for visiting the Franklin County School District website. It is my pleasure and honor to serve the students, families, and staff of Franklin County. The mission of FCS is to "provide students the opportunity to achieve their potential in an environment conducive to optimal learning." As faculty and staff, we are constantly encouraging students to strive for excellence in all they do.
Our goal is to provide relevant and timely information that will be useful in the education process of your child. I encourage you to contact your child's teacher to discuss any concerns you may have about your child. Two-way communication is extremely important in the education process and will ensure success for all. If you are unable to resolve your concerns at the school level, please feel free to contact me either by email (stanley.bean@fcstn.net) or by phone (913-967-0626) to arrange a time to discuss further. I maintain an open door policy and welcome your feedback, comments, and visits.
Our children are our most valuable asset and the future of our community, state, and nation! Investment in their learning is my first priority and providing them with the opportunity to excel is our daily focus.
Sincerely,
Stanley Bean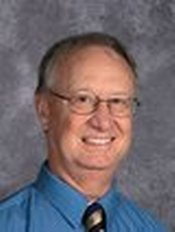 Mr. Stanley Bean,
Director of Schools